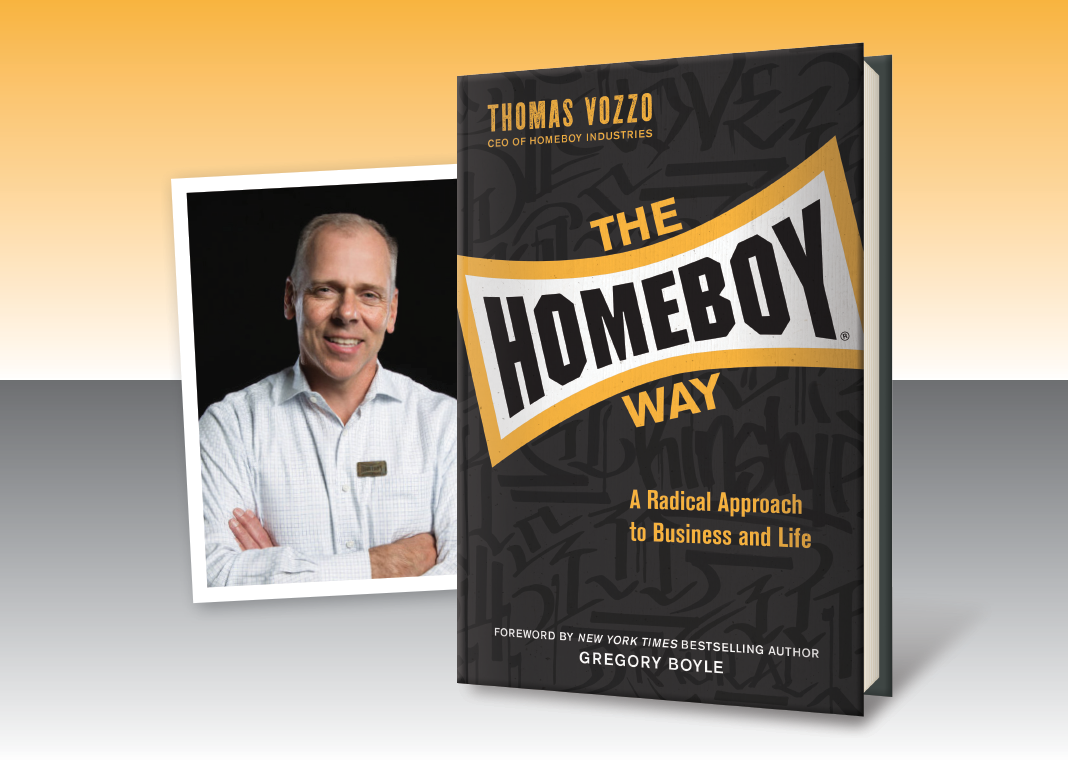 Leading with heart, authenticity, and purpose, Thomas Vozzo provides a clear path to a new bottom line—including 55 rules to break—bringing the Homeboy Way to life as the perfect anecdote to the massive tidal currents of social injustice and inequities.
Vozzo is CEO of Homeboy Industries, the most successful gang intervention, rehabilitation, and re-entry program in the country, founded by Jesuit priest Greg Boyle. Vozzo's enlightening journey leads to his recognition that a radical approach is needed in business and in life: "What Homeboy has taught me is that we need to do business differently . . . . We need to bust up the system, swim upstream, avoid herd mentality."
Download a free discussion guide.
Start reading The Homeboy Way: A Radical Approach to Business and Life now. Fill out the form below to receive the first chapter free.
100% of author royalties go to support the mission of Homeboy Industries.