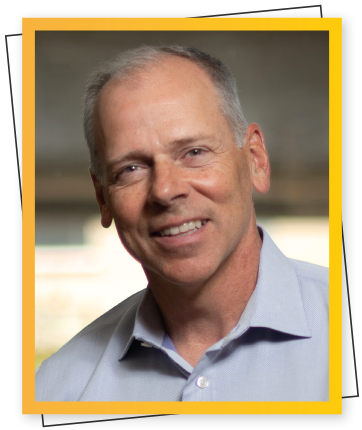 For much of his career, Thomas Vozzo was a global business executive with a proven track record, leading highly successful businesses in the service, retail, and distribution industries. He is well regarded for growing businesses and is known for strong execution skills, constantly exceeding earnings targets, even during challenging economic times. His last corporate role was as CEO of the $1.8 billion ARAMARK Uniform and Career Apparel Group.
His definition of transformation changed dramatically with his introduction to Father Greg Boyle, the founder of Homeboy Industries. As he began working at the nonprofit organization, Vozzo himself noted, "The blind spot I had is typical for so many of us. Through no fault of our own, by just being in the mainstream of society, we stay isolated from those most unlike ourselves and outside our station in life."
In 2012, Vozzo started serving as the first CEO of Homeboy Industries, the largest and most successful gang rehabilitation and re-entry program in the world. Vozzo, as a non-paid employee, has led the organization, bringing his business expertise and vision to implement a strategic and mission-driven plan, resulting in a near tripling of the size of the organization and increasing its impact. In helping Homeboy Industries thrive over the past several years, Vozzo says he has "gained knowledge and insight about my own spirituality and the plight of the underserved and marginalized in our society."
In 2020 Homeboy was awarded the prestigious Conrad N. Hilton Humanitarian Prize for its humanitarian impact. Vozzo has also launched a $15 million Homeboy Ventures and Jobs Fund, which will provide likeminded people a way to invest in businesses that produce quality jobs that lead to real economic impact for our society.
It is Vozzo's goal to work himself out of his current CEO role and get out of the way—to make room for the homeboys and homegirls to run Homeboy. He is confident they will lead the organization into a bright future.